Handheld Auto Vacuum Cleaner 🔥 HOT DEAL - 50% OFF 🔥
Whether you are having a hard time removing the food that fell in between your seats or you are an UBER driver who needs to keep your car clean for passengers, This Portable Car Vacuum Cleaner is for you!
This vacuum gets all of the dirt from everyday messes and outdoor adventures quickly and effortlessly.
STANDARD VERSION
A multi-purpose vacuum cleaner can be used to clean your car's interior or room.
Compact and lightweight, portable, and easy to store.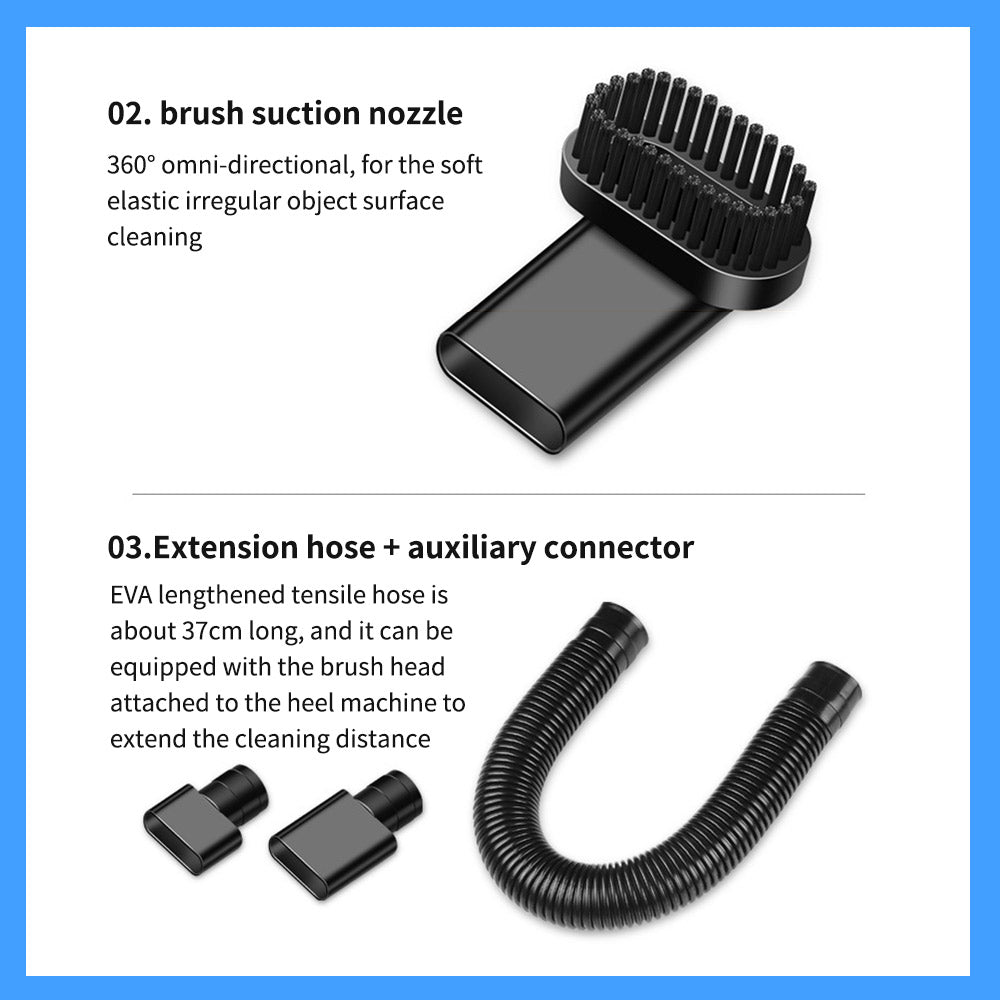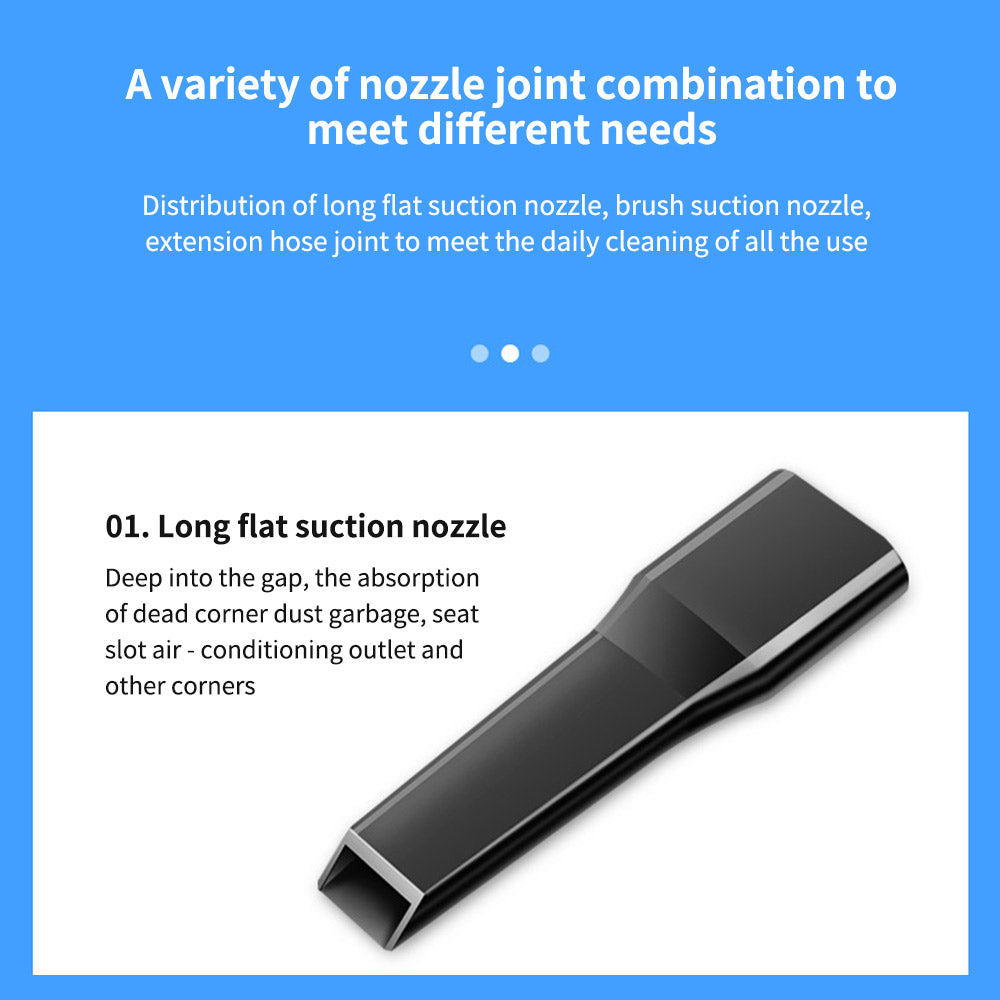 SPECIFICATIONS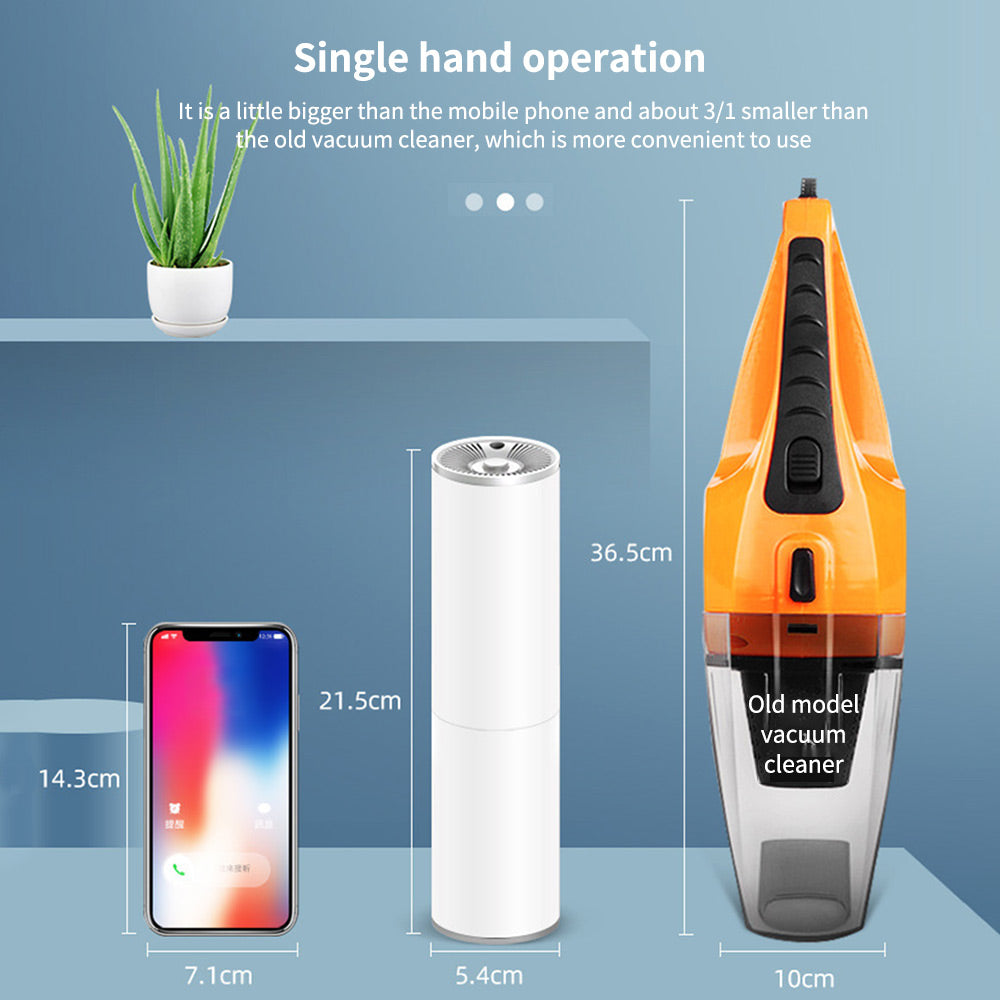 PACKAGE INCLUDES
1 x Vacuum Cleaner
1 x Brush Attachment
1 x Slot Attachment
1 x Hose
1 x Hose Connector
1 x Power Cord
UPGRADE VERSION
✅ Take time for all kinds of sundries
Car Biscuits, melon peel and fruit shaving, hair ash, and so on…
✅ Easy cleanup
✅ The dead corner of the gap is easy to clean
Standard with a variety of accessories, in-depth cleaning
✅ A variety of accessories clean no dead corner
Easily take care of all parts of the car and change into a new car in a minute
✅ Lasting voyage
One charge can be used 10 times
✅ Alloy motor intelligent core
The wind is strong but not hot
✅ Detail analysis
Simple but not corny, easy to deal with dust
✅ Cell phone size One-handed operation
GET YOURS NOW!