❤️ Bamboo Charocal Pillow
How you sleep is just as important as how long you sleep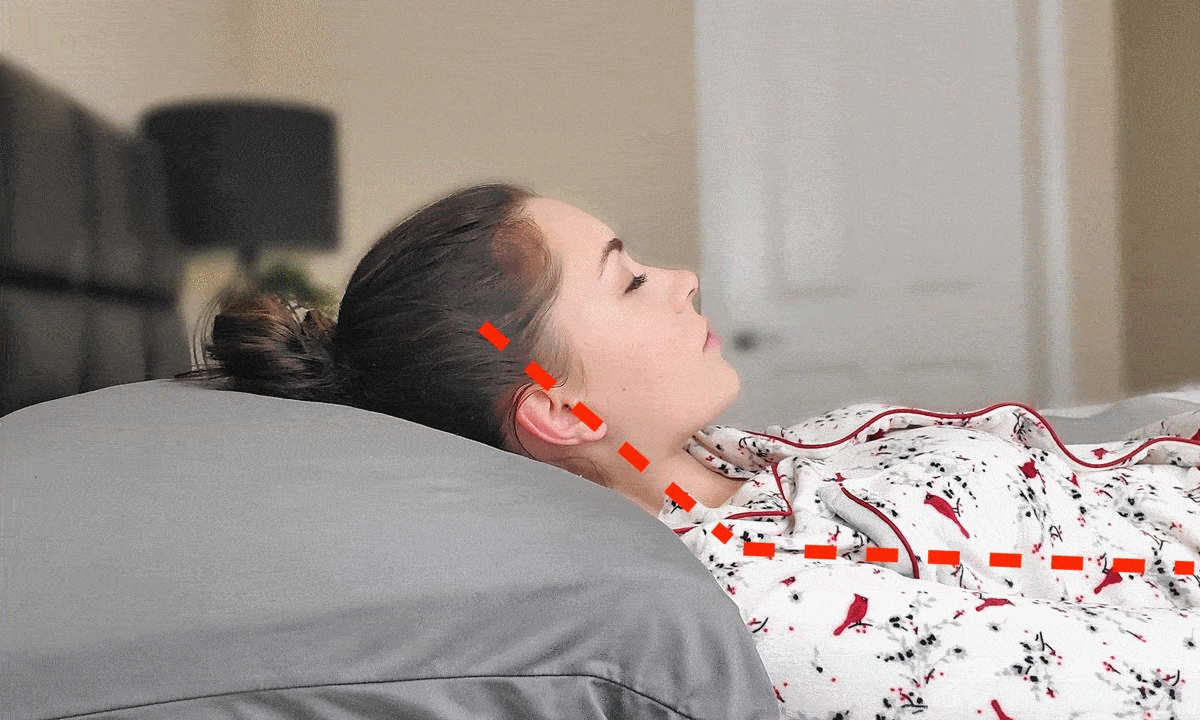 With the help of cutting-edge technology and sleep experts, we have developed a pillow that ensures perfect sleep posture all night, maximizing both your health and comfort.
70° Wedge Extension:
Eliminates Cervical Pain (back of neck):

Allows your neck to sleep perfectly in its natural curve, preventing unnatural spinal alignment which causes pain in the base of your neck.

Reduces Snoring & Sleep Apnea:

70° wedge extension helps to widen airflow in your windpipes.
Permanently restore your neck's natural curve and claim its benefits:
Improves Day-Time Posture:

Losing your neck's curve is the cause of forward head posture and rounded shoulders.

Posture tremendously impacts your daily mood and appearance.

Stand up to 2 inches taller, with more confidence.

Relieve Persistent Health Problems:

Losing your natural curve can result in frequent headaches, neck & back pain, reduced mobility, herniated discs, pinched nerves, arthritis, and more.

Maintain and improve your health by restoring your neck's natural curve while you sleep.
Neck Contour (Back-Sleeping)
Eliminate Neck Pains (sides):

Prevents your neck from tilting sideways during back-sleeping, keeping your neck straight and aligned all-night.

Ultimate Comfort:

Snuggles your neck perfectly to add an extra layer of coziness to your snooze.
61° Side Panels (Side-Sleeping):
Eliminate neck pain with ZERO effort
SPECIFICATIONS
Measurement & Dimensions: Small: 12 x 20″ / Large: 14 x 24″
Material: Polyester, Cotton, Memory Foam
Weight: 1-3 lb ( 0.5-1 kg )
PACKAGE INCLUDES
1 * Bamboo Charcoal Pillow
GET YOURS NOW!